Events & Info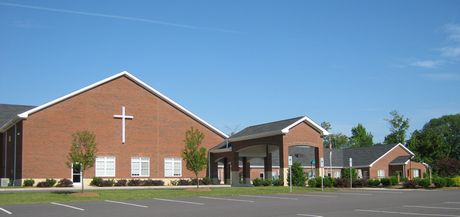 Event Calendars – August, 2019
Upcoming Highlights Include:
Fellowship Potluck
Sunday, August 18th we will have a potluck after worship to welcome new members.  Please bring a dish or two to pass and a dessert.  Plan to stay and welcome these new members to your church family.
Back-to-School Blast – Food Fight / Water Games
Calling all kids K-12 grades, don't miss this last big "hooray!" of summer.  Water games…Food fight…shaving cream challenge…Fire hose rinse off!  What more could you ask for to finish the summer well?  Oh yeah, Pizza and drinks, too!  Plan to be here, Wednesday, August 21st from 6 to 8pm. Come prepared to get soaked!
"Wonder Full" Wednesdays
Standing on the ROCK in the Storms of Life!
Our Mid-Week program begins Wednesday, September 4th with a Potluck Meal at 6 pm, (for our first Wednesday only).  After the meal we will break into groups with classes for adults, youth (6th to 12th grades), and King's Kids (pre-K to 5th graders).  Nursery will be available upon request.  We will complete the evening by 7:30pm so that parents can get to bed early. 🙂  We look forward to seeing you there! 
Good News Club
In September, C3 will again sponsor the Good News Club at Mocksville Elementary.  To minister to these children, we need to develop a team of helpers.  Please contact Karen Harrison (998-9881) if you would like to be a part of this team reaching the children in our community for Christ.  Training begins in August.
Chicken Pies
The SonShine Servants' deep dish chicken pies are now available for pickup.  A BIG THANK YOU to all who helped make them. Ask any SonShine Servant and they can point you in the right direction.
Bible Study
We are studying the book of Revelation on Mondays at 6:30pm.  Everyone is welcome.  Mary Clapp is facilitating this Bible study.
New Canaan Society of Davie
All men are invited to come to the Davie County New Canaan Society meeting this Thursday at Captain Galley Restaurant at 7am.  This is a Christian fellowship for men where men share their personal testimony and prayer.   For more information, see Chuck Bradford.