Events & Info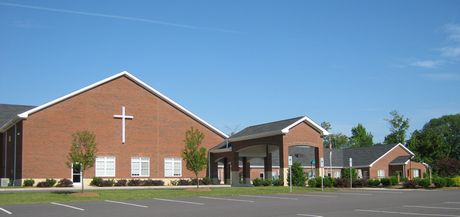 Letter from Pastor Kevin – Re: Holy Week
Upcoming Highlights Include:
Celebrate Jesus This Week, Holy Week; a time for Jesus' followers to focus on His demonstration of the greatest love. 
Palm Sunday, April 5th is a celebration of Jesus' triumphal entry into Jerusalem. Enjoy Drive-in Church and worship as the body of Christ from the safety of your car.    
6:30pm Wednesday, April 8–We continue our Zoom Bible Study "Standing on the Rock Amidst the Storms of Life" (Meeting ID: 376 376 001)
7:00pm Thursday, April 9 –we will meet on Zoom for reading and prayer around the accounts of the Last Supper. Please prepare at home your own bread and grape juice/wine to end in communion. (Meeting ID: 340 691 252)
7:00pm Good Friday, April 10 –Join us for a Zoom reading and meditation around the Seven Last Words of Jesus from the cross. (Meeting ID: 424 111 297)
10am Sunday, April 12th – Resurrection Day!! – Come join us as we celebrate the resurrection of our Lord, Jesus Christ from the safety of our cars with another Drive-in Church experience!
Mid-Week Services
Wednesdays, we are learning about "Standing on the ROCK in the storms of life" through a Bible Study for adults from 6:30 to 7:30pm with Pastor Kevin via Zoom.  There is no children's ministry for the time being. Join us and learn how to stand on the Rock with us!
Easter Jam
For the Whole Family
Free Download coming your way through your email and on Cornerstone's Facebook page.  Easter Jam is an experience BIG enough for your whole family – yeap, from preschool to high school, diapers to dirty socks.  Easter Jam is an at-home Easter experience you will never forget. Download it FREE now! https://easter.thinkorange.com/thank-you/?submissionGuid=7afdb034-6f61-471b-b098-6ae6da9094d9
Blood Drive
The Red Cross will do a blood drive here at Cornerstone Monday, April 13th from 12:30 to 5pm. Go to www.redcrossblood.org  enter our zip code (27028), click on Cornerstone Christian Church to sign up.
Monthly Mission Moment
This month we are highlighting A Storehouse for Jesus.  This is a local ministry outreach that Cornerstone support through monthly donations of food and hygiene items, providing Thanksgiving meal for families and sponsoring individuals for Christmas through their Angel Tree program.  We also raise funds or collect items for them throughout the year through various events.  Many in our congregation volunteer there on a regular basis to help with their food and clothing distribution, medical clinic and/ or pharmaceutical distribution.  A Storehouse for Jesus reaches out to those in need in our community and continues to do so in the face of Corvid-19 and high unemployment.