Events & Info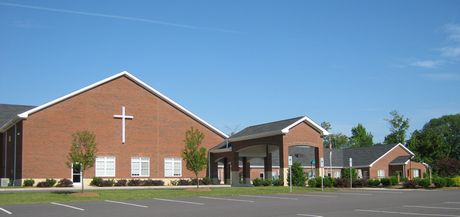 Upcoming Highlights Include:
Continue Drive-in Church
Due to the continued increase in Covid-19 cases and the desire to keep you and our families safe, we have decided to continue Drive-in Church at least through the end of July. We will be adding a few more shelters along the walkway to accommodate additional lawn chair seating.  Please bear with us as we try to make the best decisions for all concerned
Mid-Week Bible Study
We will continue our mid-week Bible Study for adults from 6:30 to 7:30pm via Zoom.  Dr. Bill Harrison will be teaching on the book of 1st John for the month of July.  Join us for this in-depth study and discussion.  (Meeting ID: 891 5257 2756). 
Wedding Shower
Please join us for a Wedding Shower honoring Katie Reed and Jordan Murray Sunday July 12, 1:30 to 3:30pm.  The shower will be outside, under the portico, in order to follow health and safety guidelines and social distancing.  If you are unable to attend the shower but would like to send a gift to be opened at the shower, please ship the gift to: 111 Brier Creek Rd., Advance, NC 27006. They are registered at Bed Bath and Beyond and Amazon.  We look forward to celebrating this wonderful couple.
Attention Young Adults
Join us at THIS Friday, July 10th at 6pm for a Pool Party at the Miles' home (267 Griffith Rd, Advance 27006).  Don't forget to invite a friend.
A Storehouse for Jesus  needs for July include:  Canned Meats (Spam, Tuna, Chicken, Beef Stew, Salmon); Facial Tissue  Other items needed:  Any kitchen, bath, baby items and clothing of all sizes.  Place your donations in the labeled bin next to the Lost and Found.
Youth Need Snacks
Our Youth are back to meeting together on Wednesdays at 6:30pm and need healthy snacks. Please text or call Tammy Naylor (336-940-7119) for a time you can help with this ministry. Thank you in advance for supporting our youth in this way.
Monthly Mission Moment – FCA – Joey Yokeley
 Joey's first experience with FCA was in high school at North Davidson as a student.  He is excited to come back to FCA now as a staff member to impact coaches and athletes for Christ.  "My passion is that every man, woman, and child in our community would have an opportunity to know God's love through Jesus Christ.  I am humbled that God has given me a platform with coaches and athletes in our community and I want to give Him glory by serving as He calls."  Joey has been married to Allison for almost 20 years.  They have 3 sons: Joshua, Jonah, and Josiah.  Joey and Allison were youth leaders at Cornerstone in our beginning years.  We support Joey and his ministry with Fellowship of Christian Athletes with donations and prayers.
Offering Mail-in Option
For your convenience, feel free to mail your offerings to:
Cornerstone Christian Church
Attn: Garnette
1585 NC Hwy 801 N
Mocksville, NC 27028