Events & Info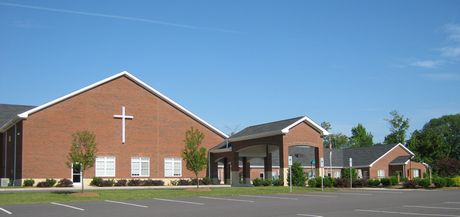 Event Calendars – October, 2019
Upcoming Highlights Include:
"Wonder Full" Wednesdays
Standing on the ROCK in the Storms of Life!
Wednesdays, we are learning about "Standing on the ROCK in the storms of life" through a Bible Study for adults from 6:30 to 7:30pm with Pastor Kevin.  There is King's Kids for children Pre-K to 5th grade who are learning about the names of Jesus and the nursery will be available upon request. Of course the youth are meeting also at their regular time from 6 to 8pm. Come and learn how to stand on the Rock with us!
Chicken Pies
The SonShine Servants' deep dish chicken pies are now available for pickup. Ask any SonShine Servant and they can point you in the right direction.
Alpha Omega Corn Maze October 5 –10am – 2pm
You name it; Alpha-Omega has it! Besides the 5 acre corn maze there is a 3 acre hay bale maze, a giant bounce pillow, a corn box big enough to play in, a tractor drawn train ride and a horse drawn hayride; not to mention a pipe world and a cannonball pipe slide. It's enough to make for an A-Maze-ing family outing with many photo ops.  We will meet at Cornerstone at 10am and carpool to the maze in Yadkin County.  The cost is $9 per person for a group of 20 or more.  We can buy a hot dog lunch for an additional $4 per person. Don't miss this FUN FILLED day!
You can HELP!
Join a chair set up team today.  If you can be here at 8am one Sunday a month to help set up chairs, contact Mary at 336-998-0600 or cornerstone@c3davie.org.  We need teams of 3 to 4 people to set up the chairs each Sunday morning.  This is a ministry opportunity plus you get have a preview of the Praise Team worship service.
Save the Mothers of Uganda
Our very own Sonja Davis is going to Uganda October 18 to 29 to work with "Save the Mothers" organization.  She is asking for your prayer support. If you would like to support her financially in this mission endeavor, make your tax deductible checks payable to "Save the Mothers" and give it to her. 
Girl Scout Daisy Troop Meeting
For Kindergarten & 1st Grade Girls – Come and see how exciting it is to be a Girl Scout Daisy! This troop will meet the 2nd and 4th Monday of the month from 6:30 until 7:30 at Cornerstone Christian Church. We look forward to seeing you on Monday!
New Canaan Society of Davie
All men are invited to come to the Davie County New Canaan Society meeting this Thursday at Captain Galley Restaurant at 7am.  This is a Christian fellowship for men where men share their personal testimony and prayer.   For more information, see Chuck Bradford.
Monthly Mission Moment – Rosebud Indian Reservation, SD
The Rosebud Indian Reservation is in one of the poorest counties in the United States. More than 46% of the reservation's children live below the poverty line.  In order to survive, extended families pool their meager resources together to try and provide for their basic needs. Harsh weather, remoteness, chronic lack of economic opportunities and resources combine to create deplorable living conditions. We have connected with several  churches and outreaches in this community and annually send a team to help with the "Feast for the Nation" and to reach out to the missionaries that live there. If you would like to join this missionary team that is going to the Rosebud Indian Reservation November 8th through 17th, please speak to Chuck Bradford