Events & Info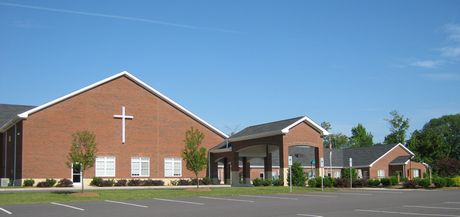 Upcoming Highlights Include:
Experiencing God
Wednesdays, we are "Experiencing God" through a Bible Study with Pastor Kevin.  The evening will begin with fellowship and snacks (No Meal) at 6pm followed by the Bible Study for adults from 6:30 to 7:30.  There is King's Kids for children Pre-K to 5th grade who will be working through the Kids version of "Experiencing God" as well and the nursery will be available upon request. Come experience God with us!
Celebrate Jesus
Palm Sunday, April 14th is a celebration of Jesus' triumphal entry into Jerusalem.  We will have palm leaves to help us remember and to use in worshiping God on that day. Thursday, April 18th at 7:00pm is a Communion and Foot Washing service.  This will be a time to reflect on Jesus last meal with His disciples.  Good Friday, April 19th at 6pm we will join with Farmington Methodist Church for the Farmington Cross Walk.  We will meet at the Farmington Community Center and walk as a group to the cemetery behind FMC with four stops for reading, singing and reflecting on Jesus' walk to the cross.   And then it is Resurrection Day!!  We will begin Sunday, April 21st with a breakfast potluck at 9am.  Bring your favorite breakfast food to share.  We will have a time of fellowship during the Sunday school hour and then prepare for morning Worship at 10am.  Come join us as we celebrate the resurrection of our Lord, Jesus Christ. There will be no Sunday school on Resurrection Sunday. 
The WELL Workout
Dawn Miles of Everyday Faith & Fitness would like   to invite you to join her Tuesdays at 7:15pm when The WELL Workout Resumes, Worship and Exercise for Loving Life in the Family Life Center.  The class will include worship, the Word, and a workout! Bring a mat if you have one (but not required!), comfortable clothes, and an open heart.
Coffee Hour
Our study of Romans continues Thursday, April 18th at 10am. Come enjoy a light snack and good coffee as we fellowship around the Word of God.
Rock the Park
On Saturday, June 1st Carowinds is hosting a Christian Concert called Rock the Park.  For King and Country, Kari Jobe and We Are Messengers will be there among others.  The earlier we purchase the tickets the better price we get.  Contact Sonja Davis TODAY (937-209-8118) if you are interested in going.
Bible Study
We are studying the book of Revelation on Mondays at 6:30pm.  Everyone is welcome.  Mary Clapp is facilitating this Bible study.
Chicken Pies
The SonShine Servants' deep dish chicken pies are now available for pickup.  Ask any SonShine Servant and they can point you in the right direction.
New Canaan Society of Davie
All men are invited to come to the Davie County New Canaan Society meeting this Thursday at Captain Galley Restaurant at 7am.  This is a Christian fellowship for men where men share their personal testimony and prayer.   For more information, see Chuck Bradford.
Monthly Mission Moment – Fellowship of Christian Athletes –  Joey Yokeley
 Joey's first experience with FCA was in high school at North Davidson as a student.  He is excited to come back to FCA now as a staff member to impact coaches and athletes for Christ.
 "My passion is that every man, woman, and child in our community would have an opportunity to know God's love through Jesus Christ.  I am humbled that God has given me a platform with coaches and athletes in our community and I want to give Him glory by serving as He calls."  Joey has been married to Allison for almost 20 years.  They have 3 sons: Joshua, Jonah, and Josiah.  Joey and Allison were youth leaders at Cornerstone in our beginning years.  We support Joey and his ministry with Fellowship of Christian Athletes.