Events & Info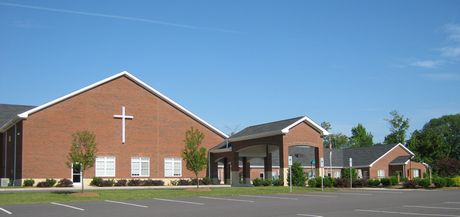 Event Calendar – February 2020
Upcoming Highlights Include:
Fellowship Pot Luck
Let us all get together for a whole lot of fun. Bring your favorite dish, you know the one! Sunday, March 1st immediately after worship join us as we celebrate the first Sunday of Lent.  We will supply the plates, utensils and drinks. We look to you for the meal, desserts, and whatever you think.
Mid-Week Services  – Standing on the ROCK in the Storms of Life! 
Wednesdays, we are learning about "Standing on the ROCK in the storms of life" through a Bible Study for adults from 6:30 to 7:30pm with Pastor Kevin.  There is King's Kids for children Pre-K to 5th grade who are learning Jesus' last days on earth and the nursery will be available upon request. Of course the youth are meeting also at their regular time from 6:30 to 8:30pm. Come and learn how to stand on the Rock with us!
Apple Pies
The SonShine Servants' deep dish Apple Pies ($10) are now available for pickup for your holiday table. They are frozen for you to cook when needed. Pick them up at the table in the lobby.
Open Basketball
Mondays 7-9pm there is open basketball for middle school and up in the FLC.   Come and get some exercise or just cheer the player on!
Pre-Sevice Prayer
Join the prayer team at the front of the FLC from 9:15 to 9:45 each Sunday for a time of prayer.They are lifting up our services, our pastor, our worship team and our congregation. Please forward any special request to Johan or Betty Krottnaurer.
Cornerstone 101 Class Forming!
If you are new to Cornerstone or want to know more about this congregation, then Cornerstone 101 is for you!  The class is a very informal time of discovery and discussion.  We will meet five Sunday mornings (March 1, 8, 15, 22, & 29) from 9 – 9:50am in the Board Room (#116).  While this orientation is required for those wishing to become members, there is no obligation to join by attending the class. If you or someone you know would benefit from spending time answering the question "Why are we here?" then bring your Bible and join us!  Contact Mary at 336-998-0600 for more information!
Child Evangelism Fellowship – Fundraising /Informational Banquet
Monday, March 23rd at 6P at the Civic Center in Statesville is CEF's annual fundraising banquet.  The cost is $55 per person.   Call Karen Harrison at 998-9881 if you want to attend the banquet or want more information.
Blood Drive
The next Blood Drive at Cornerstone will be April 13th, so mark your calendars.
February Mission Highlight – Just Hope, Inc.
…Reaches out to the homeless in our community and offers the following services:
Mobile Pantry – Servics those who are homeless/ displaces or those who lake reliabel transporation.
SHiP Program – Sustainable Housing in Progress aids individuals that are homeless with finding stable and permanent houseing
Women LEAD Progrm – Assist women whohave little to no employable stills enter or re-enter the workforce.
Outreach Outings – provides outing opportunities to those who are homeless, especially our youth, to allow them a sense of normalcy while going through their crisis situation.
Family Day Center – provides daytime shelter from the weather to those who are homeless.
Internal Thrift Store – Open to clients (free of charge) and the public (at affordable prices).
Cornerstone supports Just HOPE, Inc through prayer and volunteers.
New Canaan Society of Davie
All men are invited to come to the Davie County New Canaan Society meeting this Thursday at Hampton Inn at 7am.  This is a Christian fellowship for men where men share their personal testimony and prayer.   For more information, see Chuck Bradford.