Events & Info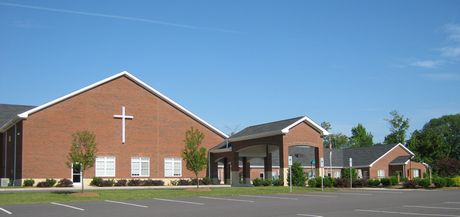 Upcoming Highlights Include:
Anniversary Outdoor Worshp
To celebrate our 18th anniversary we are having an outdoor worship NEXT Sunday, May 22nd at 10am.  Following Worship there will be a Picnic on Grounds as a youth fund raiser.  The youth are providing grilled hotdogs, chips, drinks and watermelon.  Plan now to join us in this opportunity to fellowship and celebrate together.
Mid-Week Bible Study
Mid-Week Bible Study for adults on Wednesdays from 6:30 to 7:30pm in room 101. A Zoom option is also available for those who wish to join us from home. Pastor Kevin will lead us through the book of Acts to discover the work of the Holy Spirt in the Church. Join us for this in-depth study and discussion. Last Mid- Week Bible Study until Fall.
Burn 24/7 Returns
Mark your calendars for the return of the Burn 24-7 to Cornerstone on May 27th from 7 to 9pm.  This is a time to worship, pray and contend for revival in the church and nation.  The centeral focus of the Burn 24-7 is to call the church back to the first and greatest commandment given: to "Love the Lord your God with all your heart and with all your soul and with all your mind." (Matt. 22:37) "Come and see" (Jesus, John 1:39).
Children's Clothing
A Storehouse for Jesus (ASFJ) is in desperate need of children's and adolescents' clothing. There are almost no children's clothing items to hang in the store for our clients. Please pass the word on to friends, family members, and churches that clothing donations are needed at ASFJ.
"Change for Life"  Baby Bottle Drive
You can help change a life through the Davie Pregnancy Center.  Please pick up a baby bottle next week from the lobby and deposit your change in it.  When it is full, leave it the lobby in the designated box and pick up another. We will be doing this outreach through May 26th in honor of Mother's Day.
Graduation is Coming
Are you or someone in your family graduating in the next few months? Please be sure to notify our church office (cornerstone@c3davie.org or 336-998-0600), so that your family at Cornerstone can celebrate this wonderful life event along with you.  We will honor our graduate on TBA at 10am.
He Brews Coffee Bar
The youth are opening their coffee bar Sundays at 8:30am. Come early, get your coffee, and support our youth
Youth News – Noiz – Wednesdays – 6:30pm
May Mission Highlight – Phil & Eunice Raiford
The Raiford family currently lives in the village, San Juan Juquita Mixes, outside Oaxaca, Mexico, where they minister to the Mixe people.  The goal of the work in Juquita is self-sustaining, reproducible indigenous churches.  Phil's work involves building relationships and working alongside the people in construction and farming.  Meanwhile, Eunice, as a doctor, provides medical care to several villages.  Cornerstone supports the Raifords through prayer and monthly support.
A Storehouse for Jesus needs includes Cereal, Saltine Crackers, Canned Meat, Canned Fruit, Canned Soup. Other items needed:  Any kitchen, bath, baby items and clothing of all sizes.  Place your donations in the labeled bin next to the Lost and Found.
SUNDAY SCHOOL – Where Faith & Life Connect
Join us for Sunday School at 9am offering the following classes:
For Adult
Theology Class (Room 102) Answering the hard questions from a Biblical perspective.
Get Connected – (Room 108) Looking at life issues from a Biblical perspective.
Men's Bible Study – (Room 113) The "Red" Words – A compilations of the Words of Jesus
Soul Sisters – (Room 120) Women's Support Group
For Youth – Middle School & High School In the Noiz Youth room #122
For Children – Grades K to 5th Resuming their journey through the Bible with the New Testament in room #109
Nursery available during Worship only (at 10am)
This is an opportunity to get connected and grow in your walk with the Lord. 
Offering Options
Mail-In –  For your convenience, feel free to mail your offerings to:
Cornerstone Christian Church
Attn: Garnette
1585 NC Hwy 801 N
Mocksville, NC 27028
Drive-In – You will still be able to drive under the carport and drop off your offering.
Carry-In – There will be an offering drop box available between the double doors going into the FLC.