Events & Info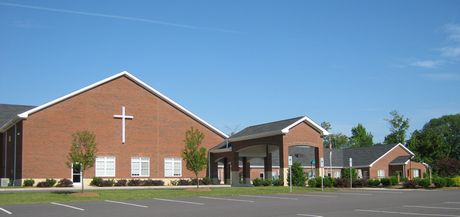 Upcoming Highlights Include:
Help Us Get the Word Out
Please pass along the enclosed flyer to your family and friends.  Invite them to join us July 12-16 10 to 11:30 am for:
5-DAY CLUB
During 5-DAY CLUB the children will learn songs, play group games, hear exciting missionary stories, and more.  A high energy, interactive bible lesson is a part of each day's activities.  5-DAY CLUB is sponsored by Child Evangelism Fellowship of NC, Western Piedmont Chapter and is limited to 30 registered children between the ages of 5 to 12.  So, hurry and get your children, grandchildren, nieces, nephews, neighbors, and friends registered at: https://form.jotform.com/211187318733153.
First Responder Gift Bags – A Cornerstone Kids Service Project
Our Kids would like to assemble and distribute gift bags to our Sheriffs department, county jail employees, firemen and EMS workers. We are asking for donations of : Mini Gatorades, Individual packs of Crackers, Individual pack of Gum, and Granola Bars.  There is a box in lobby for these items.  We are asking that they be dropped off by Next Sunday, June 20th.  On Saturday, June 26th from 10 to 12pm,  you are invited to join the children and help fill the bags.  We plan to deliver them June 29th
Men's Fellowship News
A Men's Fellowship Follow-up planning meeting is scheduled for NEXT Sunday, June 27th after worship in the Theater.  This is your opportunity to have input on a life-changing and fruitful men's ministry.
Hebrews Bible Study
We will continue our study of the book of Hebrews Thursday, July 8th at 10am on Zoom or you can join at Cornerstone in the Children's Church room.   Come and dig into the Word of God with us.  Immediately afterwards you are invited to go to lunch with us at a local restaurant.
Summer Schedule Alert
June 27-July 3 – Family Promise
July 12-16 – Kids Five-Day Club
July 19-24 – Snowbird Youth Camp
August 4-7 – VBS w/ Water Wars Finale
Mark your calendars and watch for details as the days approach.                                                                                             
You Choose
You now have a choice of where you want to worship with us.
In your car – you are able to continue to worship from your car by listening to FM 100.1
In the FLC – you are welcome to come inside and worship as we sit in family groups while social distancing.
In a class room – we have four rooms that have speakers and would allow a family to isolate themselves and still enjoy the service.
So you see, you can choose what type of worship is best for you and your family.  There will be no nursery for the foreseeable future. 
Monthly Mission Moment – Family Promise
This month we are focusing on Family Promise of Davie County. They exist to make sure children and their families have a safe place to sleep at night. Their core program is the Interfaith Hospitality Network, which is made up of various volunteers and faith groups across the county.  Once families apply and have been accepted into the program, they stay at a host congregation for one week at a time before moving to the next church.  Volunteers provide families with hospitality and meals.  Cornerstone's upcoming week is June 27 – July 3rd. We have several opportunities to serve the homeless families currently enrolled in the program.  Anyone who has a heart open to loving on these families should contact Janet Perrell (perrelljan@aol.com).
Youth News – Noiz – Wednesdays – 6:30pm
A Storehouse for Jesus needs includes Cereal, Saltine Crackers, Canned Meat, Canned Fruit, Canned Soup.  
Due to covid and a lack of volunteers Storehouse is unable to take clothing or household items at this time.
SUNDAY SCHOOL – Where Faith & Life Connect
Join us for Sunday School at 9am offering the following classes:
For Adult
Theology Class (Room 102) Answering the hard questions from a Biblical perspective.
Get Connected – (Room 108) Looking at life issues from a Biblical perspective.
Men's Bible Study – (Room 113) The "Red" Words – A compilations of the Words of Jesus
Soul Sisters – (Room 120) Women's Support Group
For Youth – Middle School & High School In the Noiz Youth room #122
For Children – Grades K to 5th Resuming their journey through the Bible with the New Testament in room #109
Nursery available during Worship only (at 10am)
This is an opportunity to get connected and grow in your walk with the Lord. 
Offering Options
Mail-In –  For your convenience, feel free to mail your offerings to:
Cornerstone Christian Church
Attn: Garnette
1585 NC Hwy 801 N
Mocksville, NC 27028
Drive-In – You will still be able to drive under the carport and drop off your offering.
Carry-In – There will be an offering drop box available between the double doors going into the FLC.