Events & Info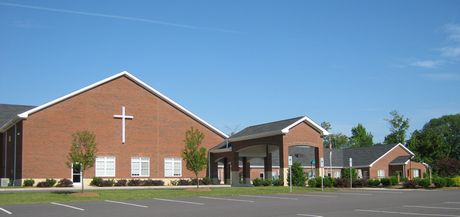 Event Calendars – December 2019
Upcoming Highlights Include:
Deck the Halls
We will "Deck the Halls" of Cornerstone Wednesday, December 4th at 6pm.  Pizza will be provided.  We need all the help we can get because we would like to trim the candles for our candlelight service too.  Let's make this a church family event!
Chicken Pies & Apple Pies
The SonShine Servants' deep dish chicken pies ($12) and Apple Pies ($10) are now available for pickup for your holiday table. They are frozen for you to cook when needed. Pick them up at the table in the lobby.
Open Basketball
Mondays 7-9pm there is open basketball for middle school and up in the FLC.   Come and get some exercise or just cheer the player on!
Christmas Across America
An Ultimate Christmas party to celebrate one of the most amazing events in all of history—the birth of Jesus! Children across America are having a blast at these fun-filled celebrations with games, songs, treats, and a Bible story. Join us on Saturday, December 14th, from 1-3pm. There is no charge to be a part of this event. It's our gift to you and your children. Bring your kids to an Ultimate Christmas Party – they'll have the time of their lives! See Karen Harrison for details. 
Pre-Sevice Prayer
Join the prayer team at the front of the FLC from 9:15 to 9:45 each Sunday for a time of prayer.They are lifting up our services, our pastor, our worship team and our congregation. Please forward any special request to Johan or Betty Krottnaurer.
Christmas for the City
Christmas for the City is a multi-church effort to create a meaningful Christmas experience for the whole community.  The biggest need is simple: people who love people. This year the party is Dec. 19th from 4-9pm at the Benton Convention Center in Winston-Salem.  We are joining many volunteers to serve the between 10 – 12,000 people who will attend this outreach.  See Chuck or Linda Bradford to help with desserts and coffee.  We Need You!
December Mission Highlight – Phil & Eunice Raiford
The Raiford family currently lives in the village, San Juan Juquita Mixes, outside Oaxaca, Mexico, where they minister to the Mixe people.  The goal of the work in Juquita is self-sustaining, reproducible indigenous churches.  Phil's work involves building relationships and working alongside the people in construction and farming.  Meanwhile, Eunice, as a doctor, provides medical care to several villages.  Cornerstone supports the Raifords through prayer and monthly support.
New Canaan Society of Davie
All men are invited to come to the Davie County New Canaan Society meeting this Thursday at Hampton Inn at 7am.  This is a Christian fellowship for men where men share their personal testimony and prayer.   For more information, see Chuck Bradford.