Events & Info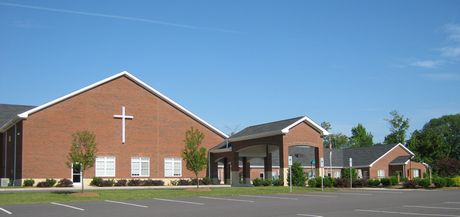 Upcoming Highlights Include:
A Ruttin' Tuttin' Good Time!
A GREAT BIG THANK YOU to all who helped with our Growing in Jesus Down on the Farm VBS. It was an exciting and fun time with lots of laughter and energy. The kids were blessed and the adults, too.  Every job was important and covered well. So, give yourselves a pat on the back and know that you are loved and appreciated!
S.I.S.T.E.R.S. in Christ
(Support Inspire Serve Teach Encourage Respect Share)
 Attention all women. You are invited to join your sister in Christ for dinner at Mocksville Family Restaurant (1122 Yadkinville Rd, Mocksville, NC 27028) on Monday, August 15th at 6:30pm.  We will be talking about our upcoming Ladies Tea in September and an Extraordinary Women's event in October in Charlotte.  Please RSVP to Beth Keville or Rhonda Cleary so we can give the restaurant an idea of how many to expect.  We are looking forward to our time together. 
BBQ Benefit
Next Saturday, August 13th Cornerstone is hosting a BBQ Benefit for Deputy Ryan Jones.  He was injured while on a mini vacation in Virginia.  This benefit will help Ryan with medical expenses.  There will be BBQ Supper (hamburgers and hot dogs for the kids), a Silent Auction ending at 8pm and live music by Avery & Adam.  A donation is requested per plate.  For more information, please contact: Lori Cobb (980-244-9849) or Kathy Lawson (336-909-5691). All proceeds will go directly to Ryan for medical expenses.
Good News Club
In September, Cornerstone will again sponsor the Good News Club at Mocksville Elementary.  Please contact Karen Harrison (336-998-9881) if you would like to help reach children in our community for Christ.  CPP Training will be here at Cornerstone on August 18th 2-4pm.
New Canaan Society of Davie
All men are invited to come to the Davie County New Canaan Society meeting this Thursday at 7am in Room 101. This is a Christian fellowship for men where men share their personal testimony and prayer. For more information, see Jay Abernethy.
Youth News – Noiz – Wednesdays – 6:30pm
Monthly Mission Moment – Michael & Brenda Brent
Michael's ministry role matches his passion: to equip Christian "activists" who are committed to ministries of evangelism and discipleship with a growing knowledge of God's Word and a growing ability to faithfully handle God's word in ministry. The goal is to strengthen the biblical understanding of national laborers in Central and Eastern Europe, so that they might stay fresh in their walks with God and produce fruit for Him in ministry. Cornerstone supports Michael and his family in this vision through prayer and monthly giving.
A Storehouse for Jesus needs includes Cereal, Saltine Crackers, Canned Meat, Canned Fruit, Canned Soup. Other items needed:  Any kitchen, bath, baby items and clothing of all sizes.  Place your donations in the labeled bin next to the Lost and Found.
SUNDAY SCHOOL – Where Faith & Life Connect
Join us for Sunday School at 9am offering the following classes:
For Adult
Theology Class (Room 102) Answering the hard questions from a Biblical perspective.
Get Connected – (Room 108) Looking at life issues from a Biblical perspective.
Men's Bible Study – (Room 113) The "Red" Words – A compilations of the Words of Jesus
Soul Sisters – (Room 120) Women's Support Group
For Youth – Middle School & High School In the Noiz Youth room #122
For Children – Grades K to 5th Resuming their journey through the Bible with the New Testament in room #109
Nursery available during Worship only (at 10am)
This is an opportunity to get connected and grow in your walk with the Lord. 
Offering Options
Mail-In –  For your convenience, feel free to mail your offerings to:
Cornerstone Christian Church
Attn: Garnette
1585 NC Hwy 801 N
Mocksville, NC 27028
Drive-In – You will still be able to drive under the carport and drop off your offering.
Carry-In – There will be an offering drop box available between the double doors going into the FLC.