Events & Info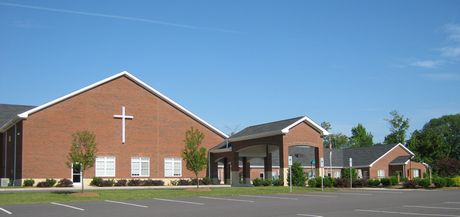 Event Calendar – September 2020
Upcoming Highlights Include:
You Choose
You now have a choice of where you want to worship with us.
In your car – you are able to continue to worship from your car by listening to FM 100.1
In the FLC – you are welcome to come inside and worship as we sit in family groups while social distancing.
In a class room – we have four rooms that have speakers and would allow a family to isolate themselves and still enjoy the service.
So you see, you can choose what type of worship is best for you and your family.  There will be no nursery for the foreseeable future. 
Mid-Week Bible Study
We are continuing our mid-week Bible Study for adults from 6:30 to 7:30pm via Zoom as well as in person at Cornerstone. Pastor Kevin will lead us through scripture to navigate the craziness of these days.  Join us for this in-depth study and discussion. (Meeting ID: 895 5693 2990 Passcode: 157669) Please note that Zoom now requires a passcode on all meetings.
Beth Moore Bible Study
Linda Stockner is facilitating a Beth Moore Bible study "Breaking Free" for men and women each Thursday at 6pm at Cornerstone in the Youth Room. If you are interested in joining this group, please call Linda at 803-665-7108.
Pre-Service Prayer 
Join the prayer team in the the FLC from 9:15 to 9:45 each Sunday for a time of prayer.  They are lifting up our services, our pastor, our worship team and our congregation. If you need prayer for you or your family, please feel free to join them or please forward any special prayer request to Betty Krottnaurer.
A Storehouse for Jesus  needs for September include:  Cereal, oatmeal, grits, Pancake Mix & Syrup (pancake mixes that are complete and do not require additional ingredients are best) Toilet Paper  Other items needed:  Any kitchen, bath, baby items and clothing of all sizes.  Place your donations in the labeled bin next to the Lost and Found.
A Season of Prayer
The body of Christ around the world is calling for A Season of Prayer in September.  We would like to join with other churches in prayer for our families, our communities, our nations and our world.  Please watch for more information on this move of God and prepare your hearts to participate.
SUNDAY SCHOOL – Where Faith & Life Connect
Join us for Sunday School at 9am offering the following classes:
For Adult
Theology Class (Room 102) Answering the hard questions from a Biblical perspective.
Get Connected – (Room 108) Looking at life issues from a Biblical perspective.
Men's Bible Study – (Room 113) The "Red" Words – A compilations of the Words of Jesus
Soul Sisters – (Room 120) Women's Support Group
For Youth – Middle School & High School In the Noiz Youth room #122
For Children – Grades K to 5th Resuming their journey through the Bible with the New Testament in room #109
This is an opportunity to get connected and grow in your walk with the Lord.  (No nursery for the foreseeable future.)
Youth Need Snacks
Our Youth are back to meeting together on Wednesdays at 6:30pm and need healthy snacks. Please text or call Tammy Naylor (336-940-7119) for a time you can help with this ministry. Thank you in advance for supporting our youth in this way.
Monthly Mission Moment – NCS VineBranch
NCS VineBranch is the missional outreach of the Winston Salem chapter of the New Canaan Society. Through travel to the Middle East they encourage and support those serving in hard places, those often in need of resources and constantly in need of prayer.  In Europe, VineBranch connects and encourages marketplace leaders and believers to share their faith.  Through shared experiences they connect and become students of Jesus together in order to model commitment, intentionality and service to each other and to the world in which we live.  Cornerstone support VineBranch through prayer, mission trips and monthly support.
Offering Options
Mail-In –  For your convenience, feel free to mail your offerings to:
Cornerstone Christian Church
Attn: Garnette
1585 NC Hwy 801 N
Mocksville, NC 27028
Drive-In – You will still be able to drive under the carport and drop off your offering.
Carry-In – There will be an offering drop box available between the double doors going into the FLC.