Events & Info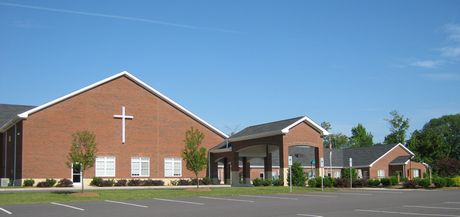 Upcoming Highlights Include:
GROWING IN JESUS DOWN ON THE FARM VBS
Hey, Ya'll!!! Come and join us down on the Cornerstone Farm August 3rd-6th, 6 to 8pm every night. We are growing in Faith, Sinking our Roots Deep and Growing in the Son. You don't want to miss one minute of this farm experience. And August 6th is our Family Fun Night with Food, Games, Foam Pit, and Much More. Don't forget to invite friends and family members. Pre-Register: https://vbsmate.com/events/Cornerstonekids/24967
Come Sing Hymns Us
Calling all singers and those who love to worship through song! Cornerstone Christian Church will have a choir on Sunday, July 17th singing hymns. Whether you are 5 years old or 90, you're welcome to join. We will rehearse on Tuesday, July 12th at 7pm.  Sign up in the lobby or by emailing Elizabeth Trogdon at etogdon@gmail.com
Hebrews Bible Study
We will continue our study of the book of Hebrews Thursday, July 14th at 10am on Zoom or you can join at Cornerstone in the Children's Church room. Come and dig into the Word of God with us.
Food for Backpacks – The kids in Gary, West Virginia need grab-and-go food for the summer while they are not receiving the school food program.  Kacey Cleary, (Chad and Rhonda's daughter) would like to help these children by filling backpack with food in honor of her birthday.  You can help her in this mission by donating one or more of the following items throughout the month July: Pop Tarts, Ravioli (with pop-top), Vienna Sausage, Debbie Cakes,  Apple Sauce/ Fruit Cups, Water, Single Serving Tuna, Pudding Cups, Cereal/ Granola Bars, Peanut Butter, Small Chip Bags,  Individual Cereal, and of course, BACKPACKS.
Youth News – Noiz – Wednesdays – 6:30pm
7/25-30 – Snowbird Youth Camp – Thank you for making this possible through your support of our Coffee Bar and your donations.
A Storehouse for Jesus needs includes Cereal, Saltine Crackers, Canned Meat, Canned Fruit, Canned Soup. Other items needed:  Any kitchen, bath, baby items and clothing of all sizes.  Place your donations in the labeled bin next to the Lost and Found.
SUNDAY SCHOOL – Where Faith & Life Connect
Join us for Sunday School at 9am offering the following classes:
For Adult
Theology Class (Room 102) Answering the hard questions from a Biblical perspective.
Get Connected – (Room 108) Looking at life issues from a Biblical perspective.
Men's Bible Study – (Room 113) The "Red" Words – A compilations of the Words of Jesus
Soul Sisters – (Room 120) Women's Support Group
For Youth – Middle School & High School In the Noiz Youth room #122
For Children – Grades K to 5th Resuming their journey through the Bible with the New Testament in room #109
Nursery available during Worship only (at 10am)
This is an opportunity to get connected and grow in your walk with the Lord. 
Offering Options
Mail-In –  For your convenience, feel free to mail your offerings to:
Cornerstone Christian Church
Attn: Garnette
1585 NC Hwy 801 N
Mocksville, NC 27028
Drive-In – You will still be able to drive under the carport and drop off your offering.
Carry-In – There will be an offering drop box available between the double doors going into the FLC.