Events & Info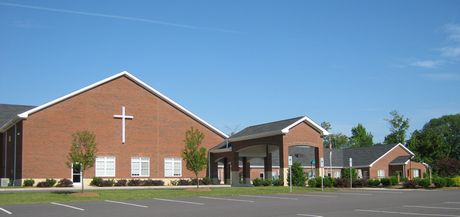 Seek the True Treasure VBS Info
Seek the True Treasure VBS Registration
Upcoming Highlights Include:
Seek the True Treasure VBS
Ahoy!!! ARRRRR YA's Rrrrrready for a treasure Hunt? Get rrrrready me Mateys for an adventure that will blow ye sharks out the waterrrrrs!
Set sail with me crew from Aug. 4th-Aug 7th 6pm-8pm. With an exciting Pirates dinner, and pirates water wars for ye whole family on the last night!  Pre-register at: https://vbsmate.com/Cornerstonekids
Hope me sees ye therrrr!
Pirate Pete
Men's Fellowship Breakfast
Sunday August 1st all men are invited to join us for a Men's Fellowship breakfast at 7:30am in the Children's Church Room #101. We plan to meet for biscuits, coffee, and fellowship that includes a short devotional focused on Godly men. Donations to help with the biscuits are appreciated.  Men are encouraged to bring their sons and other young men to join us.  ALL men are welcome! Come and get to know your brothers in Christ and be blessed!  We plan to meet at 7:30 the first Sunday of every month.
Attention Young Adults
Join us Tuesday, August 10th for a game night with lots of fun fellowship at 7 pm.  Don't forget to invite a friend.
Deacon's Work Day
Saturday, July 31st is another Deacon's work day.  We will gather around coffee and donuts at 8am, then proceed to clean and repair where needed.  All help is appreciated.  If you have things in the storage area and want to keep them, please let a deacon know.
Hebrews Bible Study
We will continue our study of the book of Hebrews Thursday, August 12th at 10am on Zoom or you can join at Cornerstone in the Children's Church room.   Come and dig into the Word of God with us.  Immediately afterwards you are invited to go to lunch with us at a local restaurant.         
Monthly Mission Moment
This month we are highlighting A Storehouse for Jesus.  This is a local ministry outreach that Cornerstone support through monthly donations of food and hygiene items, providing Thanksgiving meal for families and sponsoring individuals for Christmas through their Angel Tree program.  We also raise funds or collect items for them throughout the year through various events.  Many in our congregation volunteer there on a regular basis to help with their food and clothing distribution, medical clinic and/ or pharmaceutical distribution.  A Storehouse for Jesus reaches out to those in need in our community.
Youth News – Noiz – Wednesdays – 6:30pm
A Storehouse for Jesus needs includes Cereal, Saltine Crackers, Canned Meat, Canned Fruit, Canned Soup.  
SUNDAY SCHOOL – Where Faith & Life Connect
Join us for Sunday School at 9am offering the following classes:
For Adult
Theology Class (Room 102) Answering the hard questions from a Biblical perspective.
Get Connected – (Room 108) Looking at life issues from a Biblical perspective.
Men's Bible Study – (Room 113) The "Red" Words – A compilations of the Words of Jesus
Soul Sisters – (Room 120) Women's Support Group
For Youth – Middle School & High School In the Noiz Youth room #122
For Children – Grades K to 5th Resuming their journey through the Bible with the New Testament in room #109
Nursery available during Worship only (at 10am)
This is an opportunity to get connected and grow in your walk with the Lord. 
Offering Options
Mail-In –  For your convenience, feel free to mail your offerings to:
Cornerstone Christian Church
Attn: Garnette
1585 NC Hwy 801 N
Mocksville, NC 27028
Drive-In – You will still be able to drive under the carport and drop off your offering.
Carry-In – There will be an offering drop box available between the double doors going into the FLC.