Events & Info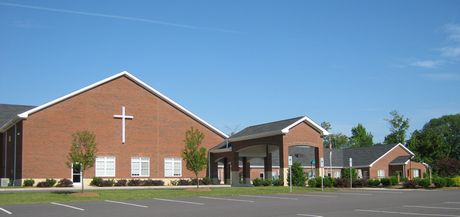 Upcoming Highlights Include:
Mid-Week Bible Study
We will continue our mid-week Bible Study for adults from 6:30 to 7:30pm via Zoom and at Cornerstone in the Children's Church Room.  Pastor Kevin will lead us through scripture to navigate the craziness of these days.  Join us for this in-depth study and discussion.  (Meeting ID: 859 6052 6480, Passcode: 156703).
Mark Your Calendars
Sunday, May 16th we are celebrating our 17th Anniversary with a free catered Feast after worship.  So, hold this date and sign-up in the lobby so we will know how much food to prepare.
You Choose
You now have a choice of where you want to worship with us.
In your car – you are able to continue to worship from your car by listening to FM 100.1
In the FLC – you are welcome to come inside and worship as we sit in family groups while social distancing.
In a class room – we have four rooms that have speakers and would allow a family to isolate themselves and still enjoy the service.
So you see, you can choose what type of worship is best for you and your family.  There will be no nursery for the foreseeable future. 
Young Adults
Saturday, April 17th we are meeting at Matthew and Jessica Huyett's home for a Spring Cookout at 5pm. FUN, FOOD and FELLOWSHIP! What more could we ask for?
Join us Tuesday, April 20th at 7pm for an in-depth study of the book of Philippians with Dr. Chris Miles. Don't forget to invite a friend.
Contact Ashley Melton for more details: 336-414-5963.
Red Cross Blood Drive
The Red Cross will do a blood drive here at Cornerstone Friday, April 30th from 3 to 7:30pm. Go to www.redcrossblood.org  enter our zip code (27028), click on Cornerstone Christian Church to sign up.
He Brews Coffee Bar
The youth have reopening their coffee bar Sundays at 8:30am.  Come early, get your coffee and support our youth.
Handicap Parking
For those who have a hard time walking the distance from the parking lot to the front doors, we have handicap parking available behind the building with easy access into the FLC.
Monthly Mission Moment – Michael & Brenda Brent
Michael's ministry role matches his passion: to equip Christian "activists" who are committed to ministries of evangelism and discipleship with a growing knowledge of God's Word and a growing ability to faithfully handle God's word in ministry. The goal is to strengthen the biblical understanding of national laborers in Central and Eastern Europe, so that they might stay fresh in their walks with God and produce fruit for Him in ministry. Cornerstone supports Michael and his family in this vision through prayer and monthly giving.
Youth News – Noiz – Wednesdays – 6:30pm
April 17 – Winston Salem Prayer Walk. 9am-10am at Bailey Park (575 N. Patterson Ave.). Everyone is welcome so feel free to join us parents and siblings and anyone who you might think would want to come.
May 14th – Social Media and Cell Phone Discussion for Parents and Fun night for youth
A Storehouse for Jesus  needs for April include: Sugar, Self-rising Flour, Cornmeal, Salt, Vegetable oil, Shortening, Laundry Detergent.  Due to covid and a lack of volunteers Storehouse is unable to take clothing or household items at this time.
SUNDAY SCHOOL – Where Faith & Life Connect
Join us for Sunday School at 9am offering the following classes:
For Adult
Theology Class (Room 102) Answering the hard questions from a Biblical perspective.
Get Connected – (Room 108) Looking at life issues from a Biblical perspective.
Men's Bible Study – (Room 113) The "Red" Words – A compilations of the Words of Jesus
Soul Sisters – (Room 120) Women's Support Group
For Youth – Middle School & High School In the Noiz Youth room #122
For Children – Grades K to 5th Resuming their journey through the Bible with the New Testament in room #109
This is an opportunity to get connected and grow in your walk with the Lord.  (No nursery for the foreseeable future.)
Offering Options
Mail-In –  For your convenience, feel free to mail your offerings to:
Cornerstone Christian Church
Attn: Garnette
1585 NC Hwy 801 N
Mocksville, NC 27028
Drive-In – You will still be able to drive under the carport and drop off your offering.
Carry-In – There will be an offering drop box available between the double doors going into the FLC.
New Canaan Society of Davie
All men are invited to come to the Davie County New Canaan Society meeting this Thursday at 12pm in the FLC.  This is a Christian fellowship for men where men share their personal testimony and prayer.   For more information, see Jay Abernethy