Events & Info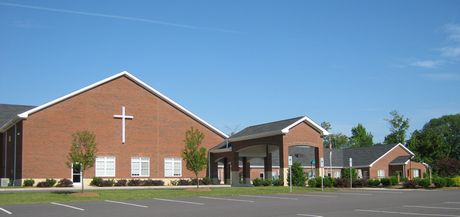 Events Calendar – November 2021
Events Calendar – December 2021
Upcoming Highlights Include:
Deck the Halls
We will "Deck the Halls" of Cornerstone THIS Wednesday, December 1st at 6pm. Pizza will be provided. We need all the help we can get because we would like to trim the candles for our candlelight service too. Let's make this a church family event!
Angel Tree Time Again
Cornerstone is sponsoring 20 Little Lambs, Senior Stars and Shepherds through A Storehouse for Jesus again this year. The sponsorship information is available in the lobby. All gifts should be returned to the lobby of our church no later than Sunday, December 5th. Thank you in advance for helping provide something special for those in need in our community. For questions contact Tammy Naylor at 998-6474 or Naylort@yadtel.net.
Hebrews Bible Study
We will continue our study of the book of Hebrews Thursday, December 9th at 10am on Zoom or you can join at Cornerstone in the Children's Church room. Come and dig into the Word of God with us.
Winter Blast – Cornerstone Kids' Christmas Party
Saturday, December 11 from 5 to 8pm will be a Winter Blast event for our children.  They will blast into Winter with winter games, food and fun! Parents this is a chance to do some Christmas shopping.
Open Basketball
Mondays from 7-9pm there is open basketball for middle school and up in the FLC.  Come and get some exercise or just cheer the players on
Men's Fellowship Breakfast
Sunday December 5th all men are invited to join us for a Men's Fellowship breakfast of biscuits & coffee at 7:30am in the Children's Church Room #101 which will include a short devotional focused on Godly men. Donations to help with the biscuits are appreciated. Men are encouraged to bring their sons and other young men to join us. Come and get to know your brothers in Christ and be blessed!
Monthly Mission Moment – FCA – Joey Yokeley
 Joey's first experience with FCA was in high school at North Davidson as a student.  He is excited to come back to FCA now as a staff member to impact coaches and athletes for Christ.  "My passion is that every man, woman, and child in our community would have an opportunity to know God's love through Jesus Christ.  I am humbled that God has given me a platform with coaches and athletes in our community and I want to give Him glory by serving as He calls."  Joey has been married to Allison for almost 20 years.  They have 3 sons: Joshua, Jonah, and Josiah.  Joey and Allison were youth leaders at Cornerstone in our beginning years.  We support Joey and his ministry with Fellowship of Christian Athletics through prayer and monthly support.
Youth News – Noiz – Wednesdays – 6:30pm
A Storehouse for Jesus needs includes Cereal, Saltine Crackers, Canned Meat, Canned Fruit, Canned Soup.  
SUNDAY SCHOOL – Where Faith & Life Connect
Join us for Sunday School at 9am offering the following classes:
For Adult
Theology Class (Room 102) Answering the hard questions from a Biblical perspective.
Get Connected – (Room 108) Looking at life issues from a Biblical perspective.
Men's Bible Study – (Room 113) The "Red" Words – A compilations of the Words of Jesus
Soul Sisters – (Room 120) Women's Support Group
For Youth – Middle School & High School In the Noiz Youth room #122
For Children – Grades K to 5th Resuming their journey through the Bible with the New Testament in room #109
Nursery available during Worship only (at 10am)
This is an opportunity to get connected and grow in your walk with the Lord. 
Offering Options
Mail-In –  For your convenience, feel free to mail your offerings to:
Cornerstone Christian Church
Attn: Garnette
1585 NC Hwy 801 N
Mocksville, NC 27028
Drive-In – You will still be able to drive under the carport and drop off your offering.
Carry-In – There will be an offering drop box available between the double doors going into the FLC.