Events & Info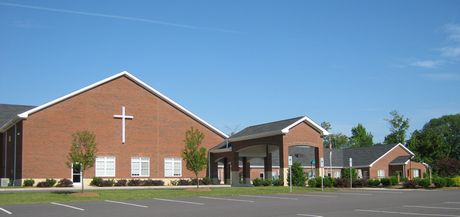 Upcoming Highlights Include:
Mid-Week Services Resumes – Standing on the ROCK in the Storms of Life! (continues)
Our Mid-Week program resumes Wednesday, January 15th with a Potluck Meal at 6 pm, (for our first Wednesday only).  After the meal we will break into groups with classes for adults, youth (6th to 12th grades), and King's Kids (pre-K to 5th graders).  Nursery will be available upon request.  We will complete the evening by 7:30pm so that parents can get to bed early. 🙂  We look forward to seeing you there! 
Lunch & Learn Bible Study
Join us Thursday, January 16th at 12noon to enjoy a light lunch prepared by someone in the group. Then Pastor Kevin will lead us as we feast again on the Word of God.
Apple Pies
The SonShine Servants' deep dish Apple Pies ($10) are now available for pickup for your holiday table. They are frozen for you to cook when needed. Pick them up at the table in the lobby.
Open Basketball
Mondays 7-9pm there is open basketball for middle school and up in the FLC.   Come and get some exercise or just cheer the player on!
The Next 56 Days
Join us for The Next 56 Days course on Monday 1/27.  This program is a lifestyle approach to balance blood sugar, lessen inflammation, detox the body and release weight with healthy, delicious, REAL food.  Registration and assessments will begin at 5:30 pm and the free introductory class will begin at 6 pm.  
Pre-Sevice Prayer
Join the prayer team at the front of the FLC from 9:15 to 9:45 each Sunday for a time of prayer.They are lifting up our services, our pastor, our worship team and our congregation. Please forward any special request to Johan or Betty Krottnaurer.
Blood Drive
The next Blood Drive at Cornerstone will be April 14th, so mark your calendars.
January Mission Highlight – Good News Club
The Good News Club (GNC) is part of the Child Evangelism Fellowship ministry. Cornerstone has sponsored through participation, prayer and monthly support the GNC at Mocksville Elementary School for the past 5 years, and we are now in our 6th year of presenting the Gospel to children from kindergarten through 5th grade. The Gospel is presented each week to the students through Bible lessons, Scripture memory verses, missionary stories, music, review games, prayer and quiet time teachings.   If you would like to be involved in this outreach to our community, contact Karen Harrison, our Team Leader at 336-817-7461.
New Canaan Society of Davie
All men are invited to come to the Davie County New Canaan Society meeting this Thursday at Hampton Inn at 7am.  This is a Christian fellowship for men where men share their personal testimony and prayer.   For more information, see Chuck Bradford.