Events & Info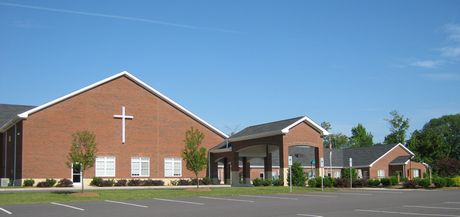 Event Calendar – September 2019
Upcoming Highlights Include:
"Wonder Full" Wednesdays
Standing on the ROCK in the Storms of Life!
Wednesdays, we are learning about "Standing on the ROCK in the storms of life" through a Bible Study for adults from 6:30 to 7:30pm with Pastor Kevin.  There is King's Kids for children Pre-K to 5th grade who are learning about the names of Jesus and the nursery will be available upon request. Of course the youth are meeting also at their regular time from 6 to 8pm. Come and learn how to stand on the Rock with us!
Chicken Pies
The SonShine Servants' deep dish chicken pies are now available for pickup. Ask any SonShine Servant and they can point you in the right direction.
Bible Study
We are studying the book of Revelation on Mondays at 6:30pm.  Everyone is welcome.  Mary Clapp is facilitating this Bible study.
Lunch & Learn Bible Study
Join us Thursday, September 19th at 12noon to enjoy a light lunch prepared by someone in the group. Then Pastor Kevin will lead us as we feast again on the Word of God.
Alpha Omega Corn Maze October 5 –10am – 2pm
You name it; Alpha-Omega has it! Besides the 5 acre corn maze there is a 3 acre hay bale maze, a giant bounce pillow, a corn box big enough to play in, a tractor drawn train ride and a horse drawn hayride; not to mention a pipe world and a cannonball pipe slide. It's enough to make for an A-Maze-ing family outing with many photo ops.  We will meet at Cornerstone at 10am and carpool to the maze in Yadkin County.  The cost is $9 per person for a group of 20 or more.  We can buy a hot dog lunch for an additional $4 per person. Don't miss this FUN FILLED day!
Family Promise of Davie County
Cornerstone is the host church for Family Promise in 3 weeks… Sunday, September 29th – Sunday October 6th.  We are hoping you will seriously consider blocking your calendars now for this amazing ministry opportunity.  We need evening hosts, meal providers, and hosts to spend the night with our families at church.  This is a great opportunity for families to minister together!  You can sign up online (https://signup.com/go/nniaebi) or speak to Janet Perrell directly.
New Canaan Society of Davie
All men are invited to come to the Davie County New Canaan Society meeting this Thursday at Captain Galley Restaurant at 7am.  This is a Christian fellowship for men where men share their personal testimony and prayer.   For more information, see Chuck Bradford.
Monthly Mission Moment – Robert and Anne Thiessen
Robert and Anne and their family serve as leaders and missionaries reaching out to Mexican Indian groups without a gospel presence.  They train and mentor teams of Mexican missionaries who live and work among these Indian groups.  Please pray for the Thiessen:
That their ministry blesses the Mexican missionaries and the communities they serve
That God will renew them with His Spirit
For courage for the missionaries and their new disciple and more openness to the Gospel
That they can set up programs that serve local pastors where they live and mobilize them as trainers of new pastors
Cornerstone supports the Thiessens through prayer, and monthly support.