Events & Info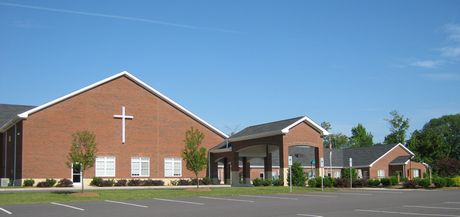 Upcoming Highlights Include:
Experiencing God
Wednesdays, we are "Experiencing God" through a Bible Study with Pastor Kevin.  The evening will begin with fellowship and snacks (No Meal) at 6pm followed by the Bible Study for adults from 6:30 to 7:30.  There is King's Kids for children Pre-K to 5th grade who will be working through the Kids version of "Experiencing God" as well and the nursery will be available upon request. Come experience God with us!
Anniversary Cook Out
We will celebrate our 15th anniversary with Cordero de Dios and a Potluck Cookout after worship Sunday, May 19th.  The men will cook the meat on the grill and you are encouraged to bring your favorite cookout recipes, drinks and desserts to share.  Come dressed for the outdoors as we will be eating on the patio and playing games on the lawn
Bible Study
We are studying the book of Revelation on Mondays at 6:30pm.  Everyone is welcome.  Mary Clapp is facilitating this Bible study.
"Change for Life" –  Baby Bottle Drive
You can help change a life through the Davie Pregnancy Center.  Please pick up a baby bottle next week from the lobby and deposit your change in it.  When it is full, leave it the lobby in the designated box and pick up another. We will be doing this outreach through May 26th in honor of Mother's day.
Graduation is Coming
 It's time to plan our GRADUATION celebrations!  Are you or someone in your family graduating in the next few months? Please be sure to notify our church office (336-998-0600 or cornerstone@c3davie.org), so that your family at Cornerstone can celebrate this wonderful life event along with you. Also please provide 5 to 10 pictures to share with us.  And mark your calendars now…..  GRADUATION SUNDAY at Cornerstone will be on June 9th.
New Canaan Society of Davie
All men are invited to come to the Davie County New Canaan Society meeting this Thursday at Captain Galley Restaurant at 7am.  This is a Christian fellowship for men where men share their personal testimony and prayer.   For more information, see Chuck Bradford.
Parking Lot Repair and Resurface
The parking lot repair is continuing and the resurface will take place on Thursday, May 30th through Saturday, June 1st.  Please plan not to use the parking lot on these days. 
Monthly Local Mission Moment – Davie Pregnancy Care Center
Davie Pregnancy Center of Mocksville offers support, encouragement, and peer counseling throughout pregnancy, childbirth, and parenting. Through their JEWYL program, mothers-to-be can earn maternity clothes, car seats, cribs, strollers, infant clothing, diapers and other necessities.  Since 2002 they have been serving the community of Davie County and would count it their privilege to serve you as well. All services are confidential and provided at no cost to their clients. All clients are welcome without regard to race, age, income or religious preference.  Cornerstone supports this ministry through annual baby bottle change drives and other collections throughout the year.