Events & Info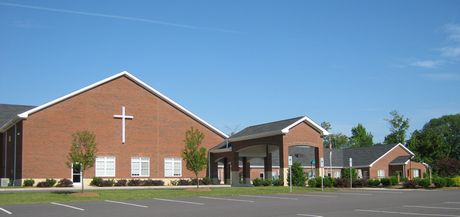 Upcoming Highlights Include:
Lunch & Learn Bible Study
Join us this Wednesday, July 17th at 12noon to enjoy a light lunch prepared by someone in the group.  Then Pastor Kevin will lead us as we feast again on the Word of God.
Family Pool Party
Grab your goggles, flippers and floaties and join us for some fun in the sun! All the children and their parents are invited to a pool party at Delbert & Martha Bennett's (508 Dulin Rd., Mocksville) Sunday, July 14th from 4 to 6pm.  BYOT (bring your own towels). Please RSVP to Sonja ASAP.
Good News Club
In September, C3 will again sponsor the Good News Club at Mocksville Elementary.  To minister to these children, we need to develop a team of helpers.  Please contact Karen Harrison (998-9881) if you would like to be a part of this team reaching the children in our community for Christ.  Training begins in August.
Do You Have a Servant's Heart?
Calling all Men and Women who have a servant's heart… Sunshine Servants meeting: Sat. June 13th – 10:00am at Cornerstone.  Come join the fellowship
Bible Study
We are studying the book of Revelation on Mondays at 6:30pm.  Everyone is welcome.  Mary Clapp is facilitating this Bible study.
New Canaan Society of Davie
All men are invited to come to the Davie County New Canaan Society meeting this Thursday at Captain Galley Restaurant at 7am.  This is a Christian fellowship for men where men share their personal testimony and prayer.   For more information, see Chuck Bradford.
Monthly Mission Moment – Charlie & Vickie Brent and Family
Charlie and Vickie train students from sensitive locations at Texas A&M to serve as evangelist and disciples in their home countries and other countries where there is increased hostility to the church and imprisonment of pastors.  Their prayer requests continue to be:
Chronic health issues with a few of the kids
For the local ministry as they "relaunch" this fall with an entirely new team,
For the Lord to bring new Christian international student leaders.  They will meet with the new team in August to seek the Lord's guidance to decide which, if any, specific unreached group to focus efforts on during the coming school year.  The largest populations they are considering are from China, India, South Korea, Iran and possibly Korea as a source of Christian leadership. 
Cornerstone supports this Brent Family through prayer, and monthly support.